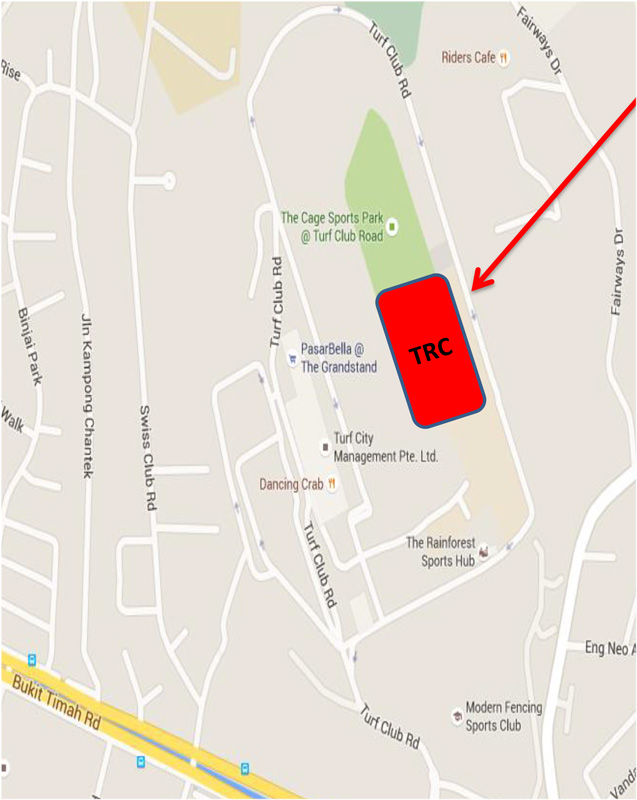 Tanglin Rugby Club (TRC)
Tanglin Rugby Club (TRC)
Turf Club Rd, Turf City,
Singapore
How to find us
Tum into Turf Club Road off Dunearn Road, or Vanda Link if coming from Eng Neo Ave.
Proceed past the Turf City Grandsland to the ring road (it is a ONE WAY road) and follow it all the way to he indicated position on this map.
You will see TRC's open fields & Black and Red Tents on the right hand side of the road.
Please park on the LEFT side of the road.