Introducing U7 Head Coach Fawzia
January 14, 2020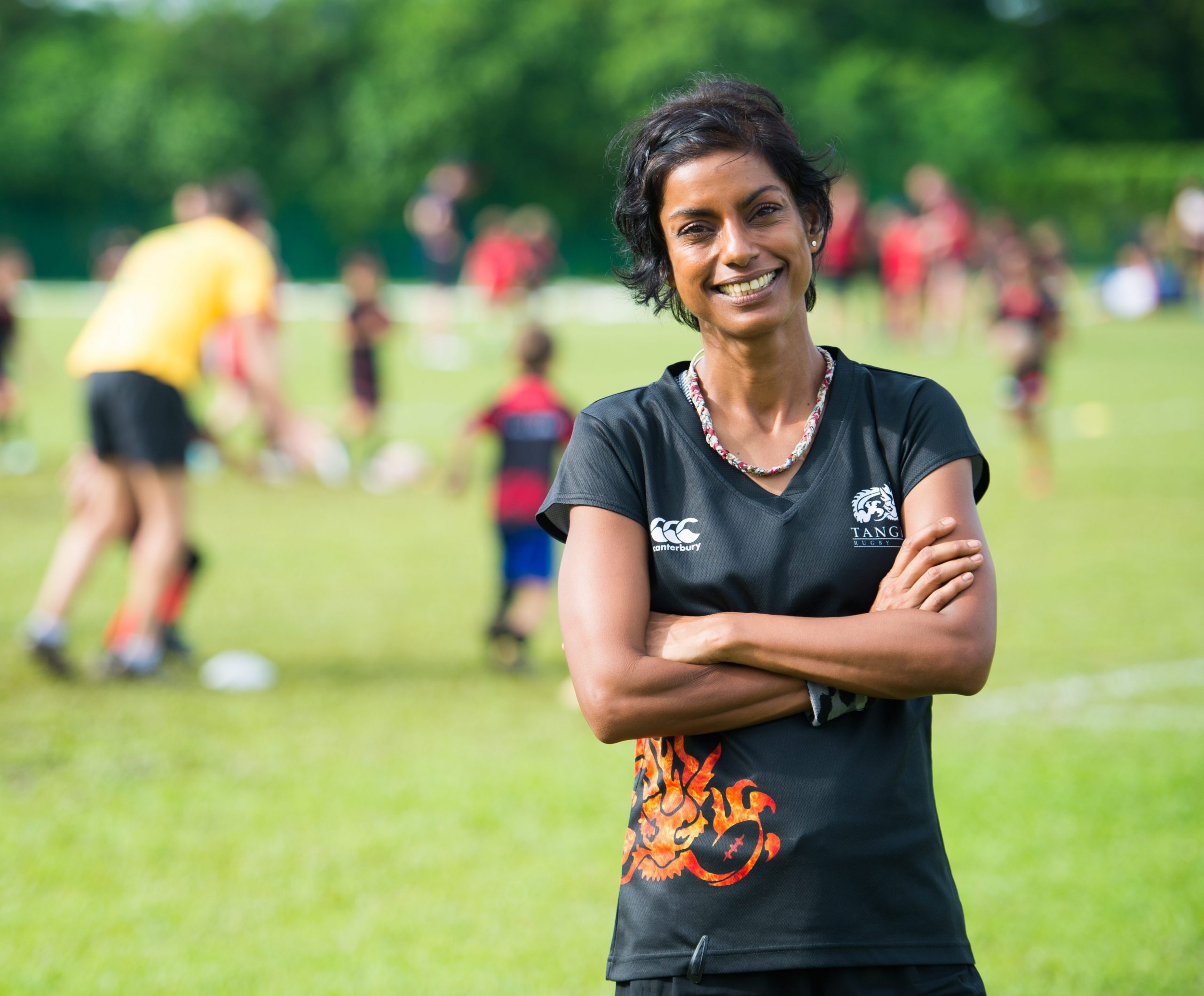 How long you have been involved with TRC?  How did you find out about TRC? 
Since 2012, so about 8 years. I remember the dark days when we had to cook our own bacon butties and takeout Coffee Bean was the only beverage option, gladly times have changed… although chardonnay was also served in those days … maybe we should bring that back!
We were literally walk ins, didnt know anyone or the set up, just wanted our then 4 year old to try out rugby.  We got very lucky with TRC!
Do you do anything else at TRC?
I have been Team Manager for the current U11 group since 2015.  I have also been involved with TRC Cup and was the Head of Pitch Marshals for the last few junior tournaments. Volunteering and getting stuck in is SO much more fun than being on the sidelines!
Coaching U5-U7s?
My coaching philosophy is straight forward: kids need to have fun and just LOVE being there every Sunday.  My passion is to instil this love for rugby whilst getting the kids to bond as a team, as an age-group and to feel part of something bigger … the club.  The key is to keep being inventive and make each session fun as well challenging. The goal I have set for myself is to create an environment where the kids have a great time and learn the skills that will make them love rugby and be great players in the future.
Coaching minis – from U5s to U7s
As the youngest age-group and the entry point into the club and the sport for a lot of kids and parents I really wanted to maintain the high standard set by the previous coaches of U5s and the challenge for me was to improve it if possible! I have learnt a lot from the coaches from various age groups in the past 7 years. I wanted the kids that come along for trials to stay and spread the word to their friends and I really wanted the group to grow, which it ceratinly has to become the U7s that we see today.
As U7s now we plan lots of fun sessions and engagement with the other clubs in Singapore, friendlies, fun days and even tours.
Who is your favourite rugby player/team?
I am hugely torn between Ronan O'Gara and Frederic Michalak, both very cool guys and great players.  As for team, has to be Ireland all the way!
What do you do outside of TRC?
Nothing!!! Rugby is my life!!
I'm kidding!
As a mother of four wee ones, I have a crazy daily schedule, hence very little time to get involved in much.  But within that, I find time for gym and muay thai training, which is a life long passion of mine – I have done two amateur muay thai fights and my fitness regime is designed to keep me ready for another fight in the near future.
I played field hockey, basket ball and cricket as a young girl, and would love to do it again given a chance!!!