TRC Club President – Julian Wallace
TRC has a proud history as a premier rugby club in Singapore and has grown into the largest club that truly caters for all.  It is a great honour to serve the Club as President and I will work hard with our fantastic team of dedicated volunteers to keep TRC as the best club in Singapore!
I have benefited greatly from having rugby in my life both as a player and a coach and I have been fortunate to have been part of some great clubs around the world. The friendships built through rugby last a lifetime.
TRC provides these same friendships and experiences to all its players, supporters and volunteers. We are a friendly, family orientated Club that offers an inclusive range of rugby for all; boys and girls of all ages (including old ones!) and all abilities for both contact and touch.  
We are a not for profit club and focus our resources on providing excellent facilities for our members as well as helping others through our charity and outreach programs.
I have been coaching at TRC for many years and have a son that has played since U5s. TRC has an amazing team of coaches across all age groups that focus on core skill and player development for all abilities with an emphasis on fun! We aim to equip all our players with good basic skill sets that will serve them well wherever they go and to understand the importance of rugby's core values – Teamwork, Respect, Enjoyment, Discipline and Sportsmanship.
It's never too late to benefit from rugby and have fun doing it!  If you are thinking of joining TRC or have any questions about the Club then please feel free to contact me.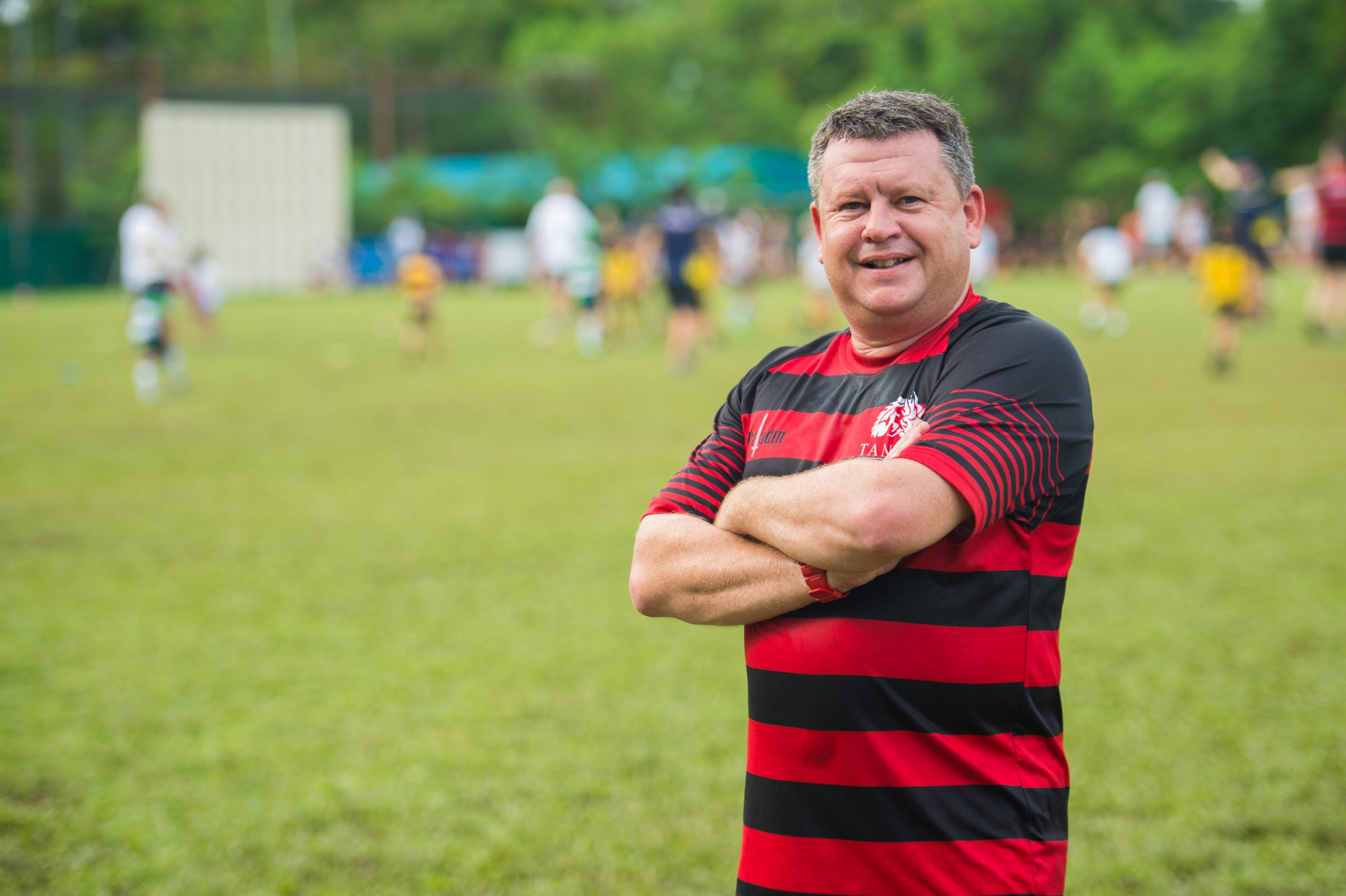 TRC Vice President and Membership – Mike Jackson
Mike is a member of TRC for over 10 years, Mike has been a Head Coach for 4 years, is World Rugby Level 1 (iRB) qualified, was the TRC Junior Cup Tournament Organiser 2016-2019 and, after losing a bet that his daughter would never give up figure skating to play contact rugby, then became the Tournament Organiser for the Girls Rugby TRC Cup 2017-2019.  Mike now also runs Operations and Membership.
"TRC prides itself on its core values of teamwork, respect, and commitment and we bring these values to life from the first day kids pick up a rugby ball. My coaching philosophy centres around fun and inclusion for all irrespective of ability. As the kids move from games (learning basic skills) into playing non-contact matches we focus on the teamwork aspects rather than individuals and mix teams irrespective of ability. Contact rugby commences in the U8's and we take pride in the transition and learning process as the kids learn new tackling and rucking skills. Safety is paramount at this stage and so is having fun!
TRC Director of Rugby – Jaimie McBain
Rugby has been a big part of my life for as long as I can remember, be it as a player, a supporter or as a coach. I have been fortunate to play in different countries around the world, and I believe that Rugby is unique in its ability to provide camaraderie and inclusiveness like no other sport. It is universal in its shared values of teamwork, humility, effort and respect.
At TRC we strive to create a supportive environment where positive and competitive rugby can be played and enjoyed by boys and girls of all ages.
Whilst player welfare is always our priority, we strive for excellence on the pitch starting with support and education for all our coaches, almost all of whom are volunteers, and without whom we could not function as a club, or be able to create and maintain the community that we have.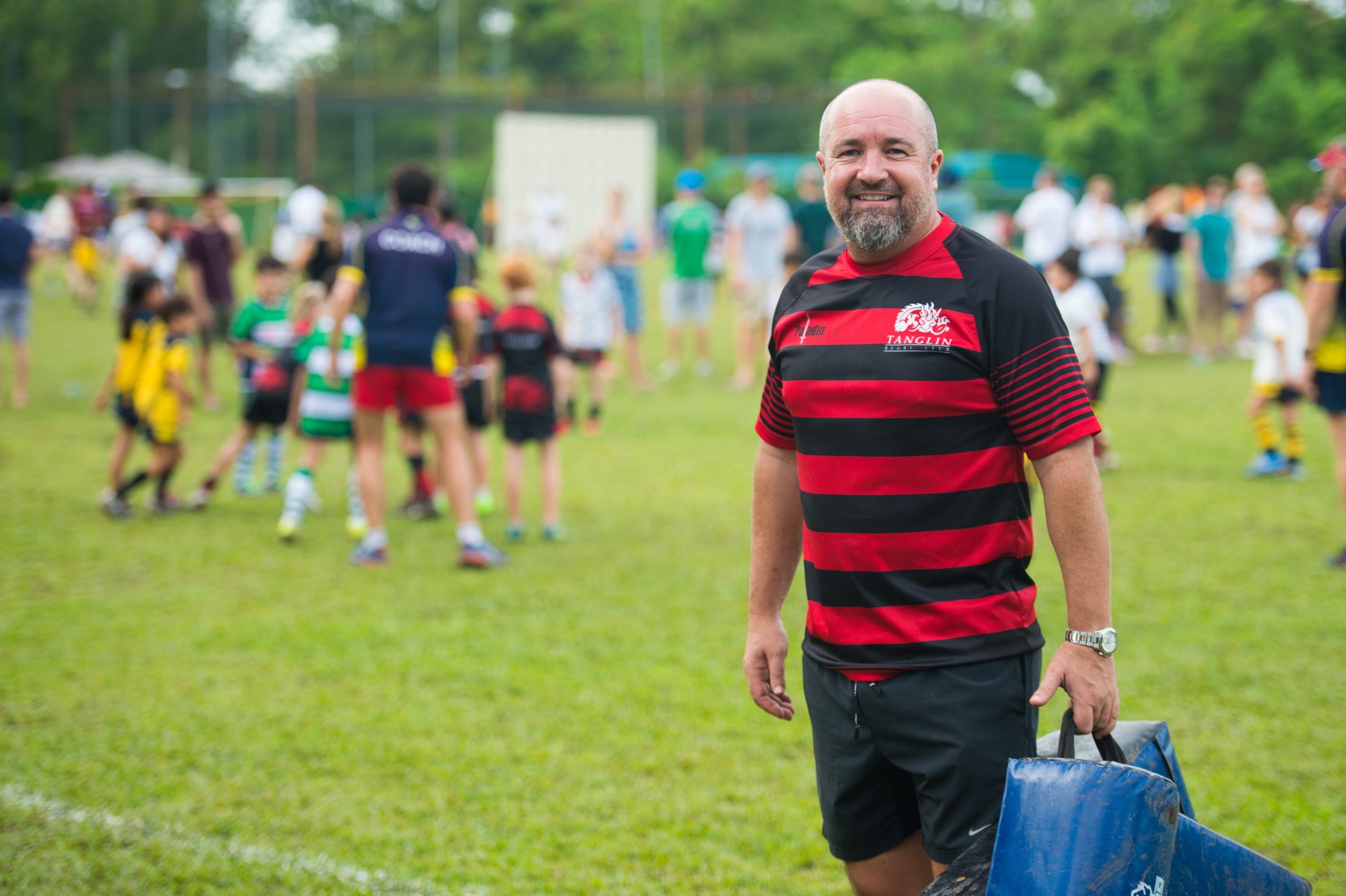 Not only do we have a strong focus on core skills and game management, but we nurture our players to understand that we are a club that has discipline and respect for each other on and off the pitch. We are all representing each other, and our behaviour reflects this.
As a Dad with two boys playing at TRC, my personal wish is for all our players to leave TRC a better player than when they arrived, fondly look back on their experiences with the club and associate with the TRC culture and identity.
TRC Director of Junior Rugby (U5 – U10) – Fawzia Husain McCann
I love sports, all sports, but I particularly love Rugby. The on-field and off-field lessons of rugby provide many life skills including teamwork, respect and real commitment to training and to your team mates. 
I have four kids who are playing Rugby at TRC and we've been with the club since 2012.  TRC is a very inclusive, friendly and family oriented Rugby club. The club ethos is to encourage players to get into and stay in the game through its supportive coaching programme and giving every player a chance to play, compete and thrive in their respective teams. 
I am World Rugby (iRB) Level 1 Coaching, Referee and S&C qualified as well as being certified by the National Registry of Coaches in Singapore and a former player at Bucks Rugby in Singapore. With my kids loving their Rugby at TRC, I quickly realised that Sunday mornings on pitch will be an ongoing fixture for us as a family, so instead of being a spectator, I decided to get involved. I started as Team Manager in 2014 and after 4 years of that, I became Head Coach for the next 3 years.  
Coaching the younger age groups has been excellent fun over the years and continue to be so for me as a coach. My coaching philosophy is to make every child feel confident about him/her self and I want to see them leave the pitch feeling very good about themselves, every session – whilst having heaps of fun! 
On a personal note, I am very passionate about growing the representation of female leadership (coaches, head coaches etc) and increasing the participation of female players in Rugby.  I support this via various initiatives outside TRC and would love to see more girls on pitch every Sunday!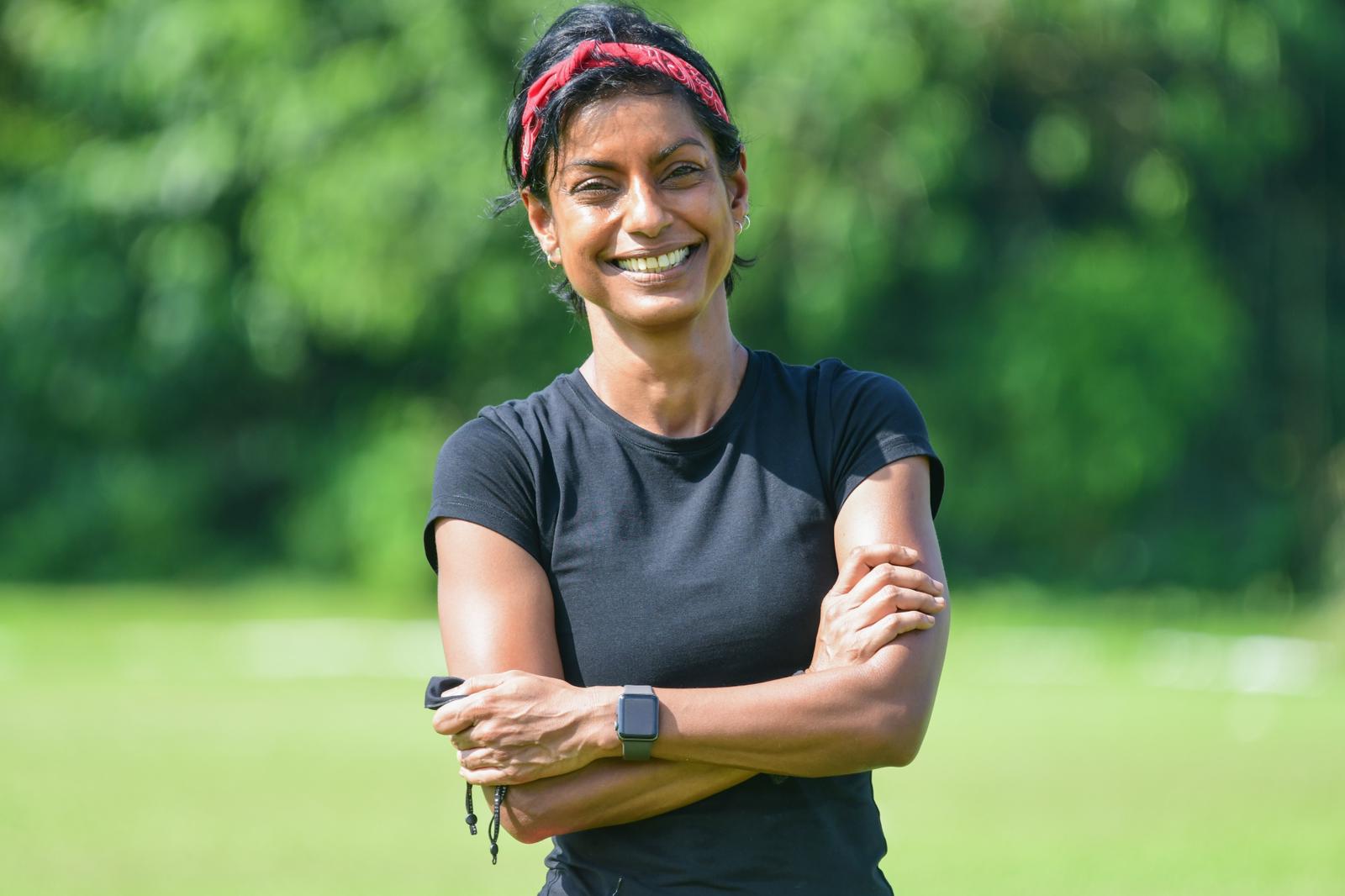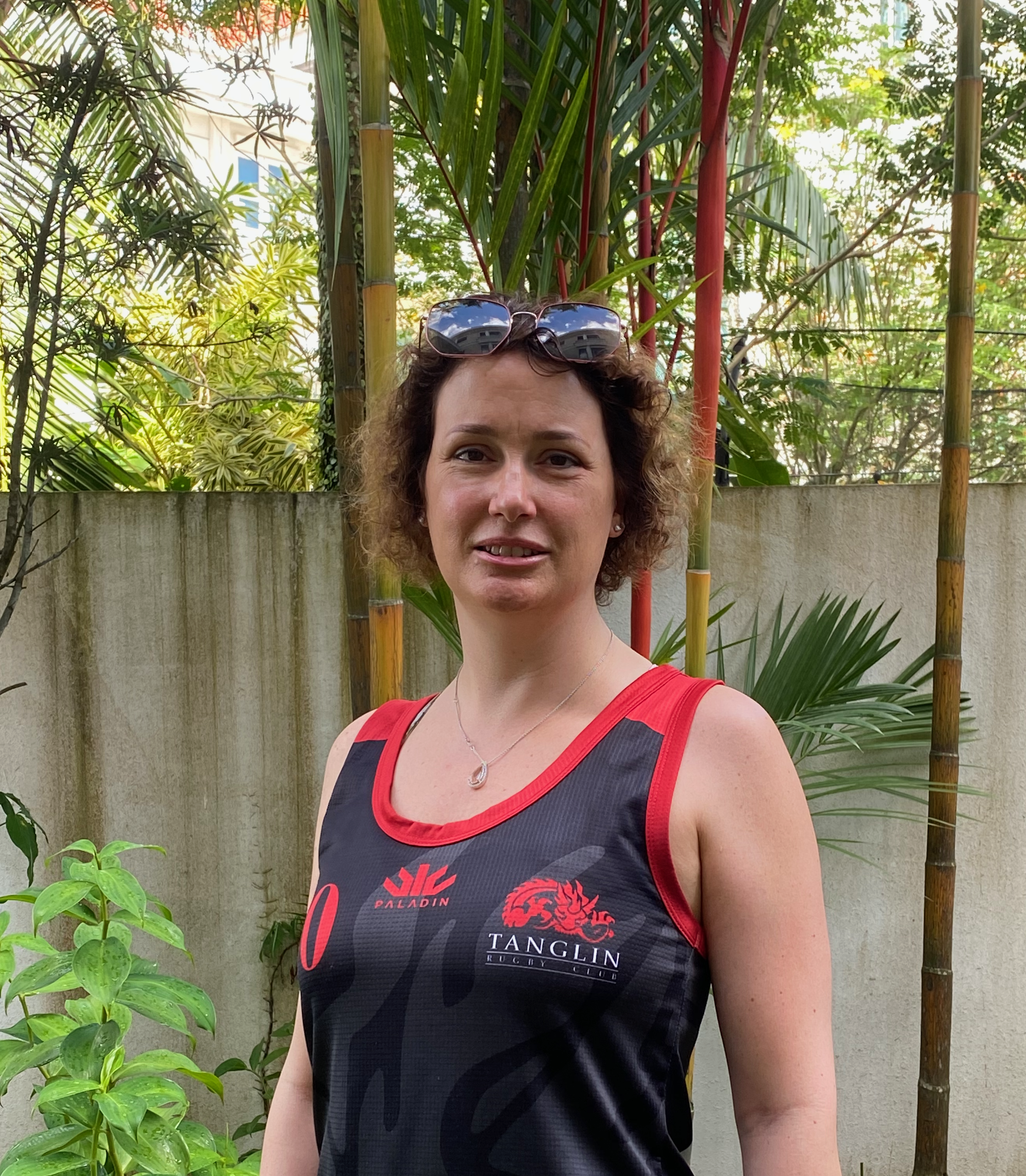 TRC Operations – Kim Power
I have been a part of TRC since 2014 when I arrived in Singapore with my family. With 4 children, all of whom play at TRC, I soon realised I would be spending most Sundays as a spectator. So rather than trying to change it, I decided to get involved. I started as a Team Manager and helped with general chores. I now run membership and the day to day operations at TRC and have discovered that the general response to most questions at the Club is "ask Kim" so please do come to find me on a Sunday if you need anything.  As a family we have built most of our friendships in Singapore through TRC and we truly value the connections that the Club has enabled us to make with some great people.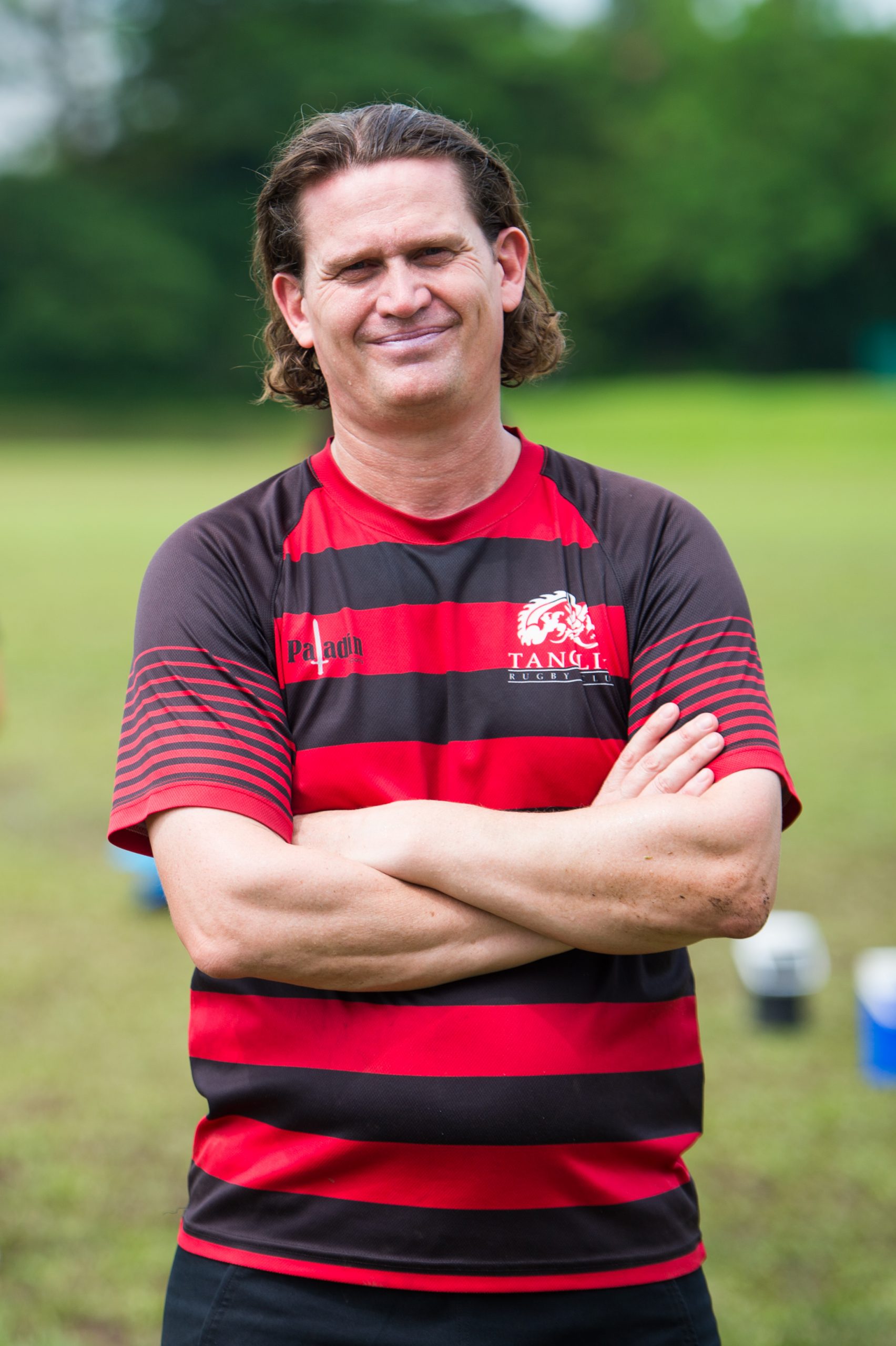 TRC Head of Touch – Patrick Jelfs
Having developed a passion for rugby, first as a player from aged 6 to 30, followed by a decade in the wilderness purely as a spectator, I had the good fortunate in 2010 to be introduced to TRC by family friends, where I was pleased to discover my two daughters could start playing Touch Rugby.
I was persuaded in 2012 to join the U12 Girls Touch coaching team and have had the privilege of moving up the age groups through U14, U16 and U19 Touch over the last 9 years, being appointed Head of Touch at TRC in 2017.
It has been a fantastic journey and extremely rewarding trying to help our ever expanding  girls section develop as players and young people over this time. I have also had the pleasure of coaching TRC's U16 & U19 Girls Rugby Sevens  team from 2017-2020 which again has been a fantastic experience I am very grateful for. My coaching philosophy is very simply to put the children first and try and help every girl be a better player by the end of each year from wherever they start that January.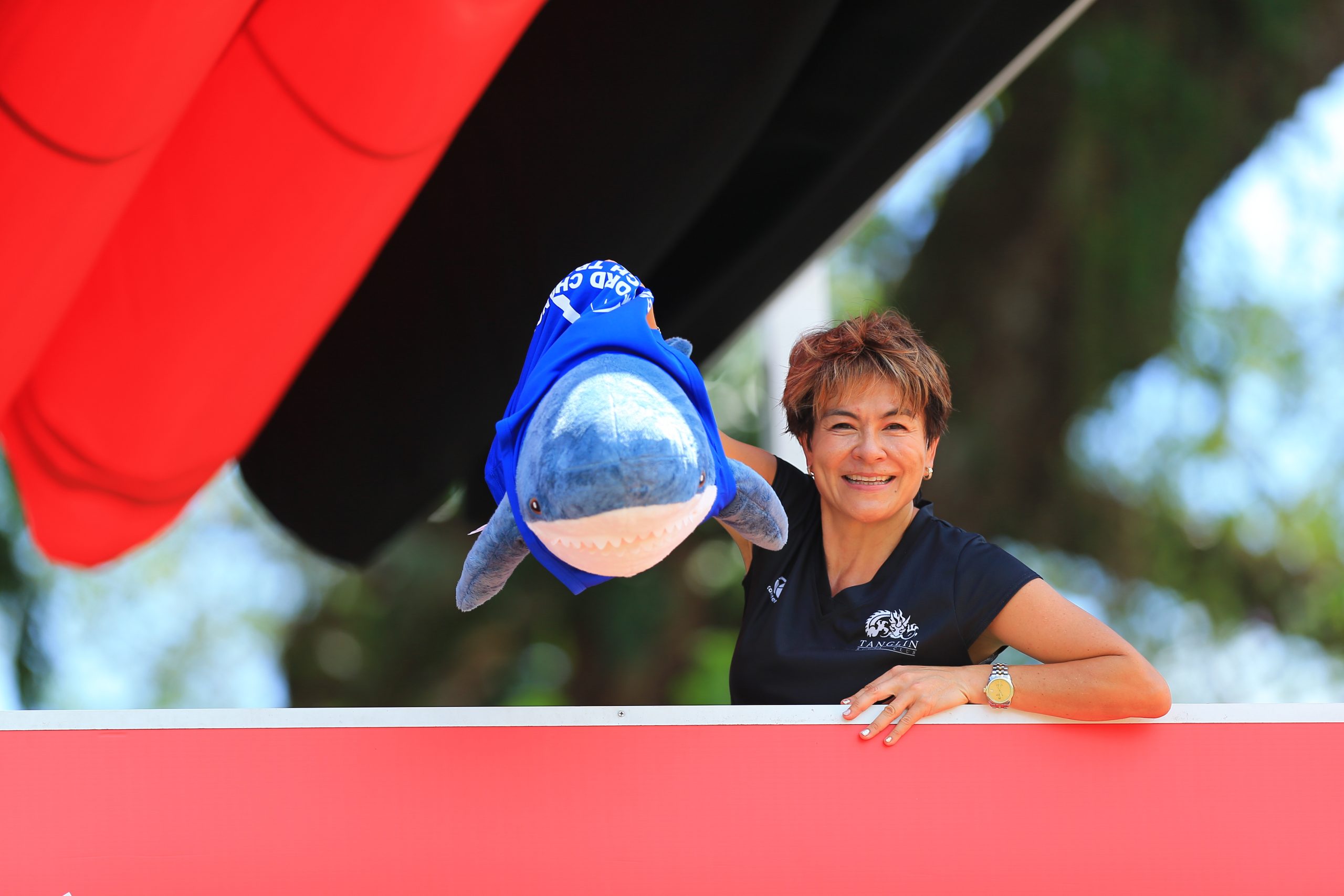 TRC Honorary Secretary – Jackie Barkham
As a family, we have been a part of TRC since it's conception in 2006 to the present day as coaches and players and more recently, my daughter moving from TRC player to player in the Singapore National Squad to Touch coach to the U12s. We've come full circle. We have made life long friendships through the community that is TRC and I continue to enjoy being part of this wonderful and inspiring Club. "Truly, Madly, Rugby!"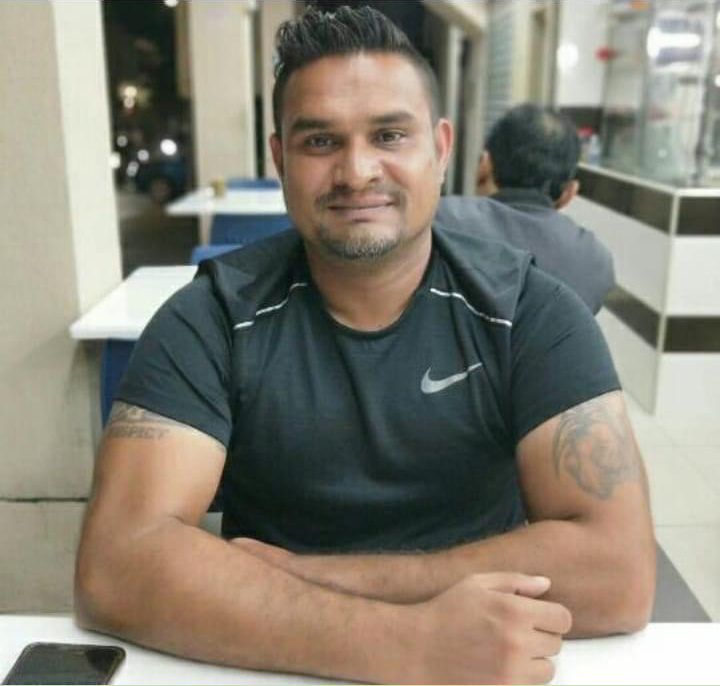 TRC Community Outreach – Melvin Sathananthan
Coaching rugby and working with kids is a passion of mine. Character building and teamwork is something I like to pass on with my experience in the military and playing years. Being a Coach in the best Club and having my boy's playing is my pride and joy. I hope to extend this to a wider base of Singaporeans and support TRC Outreach programmes for disadvantaged kids.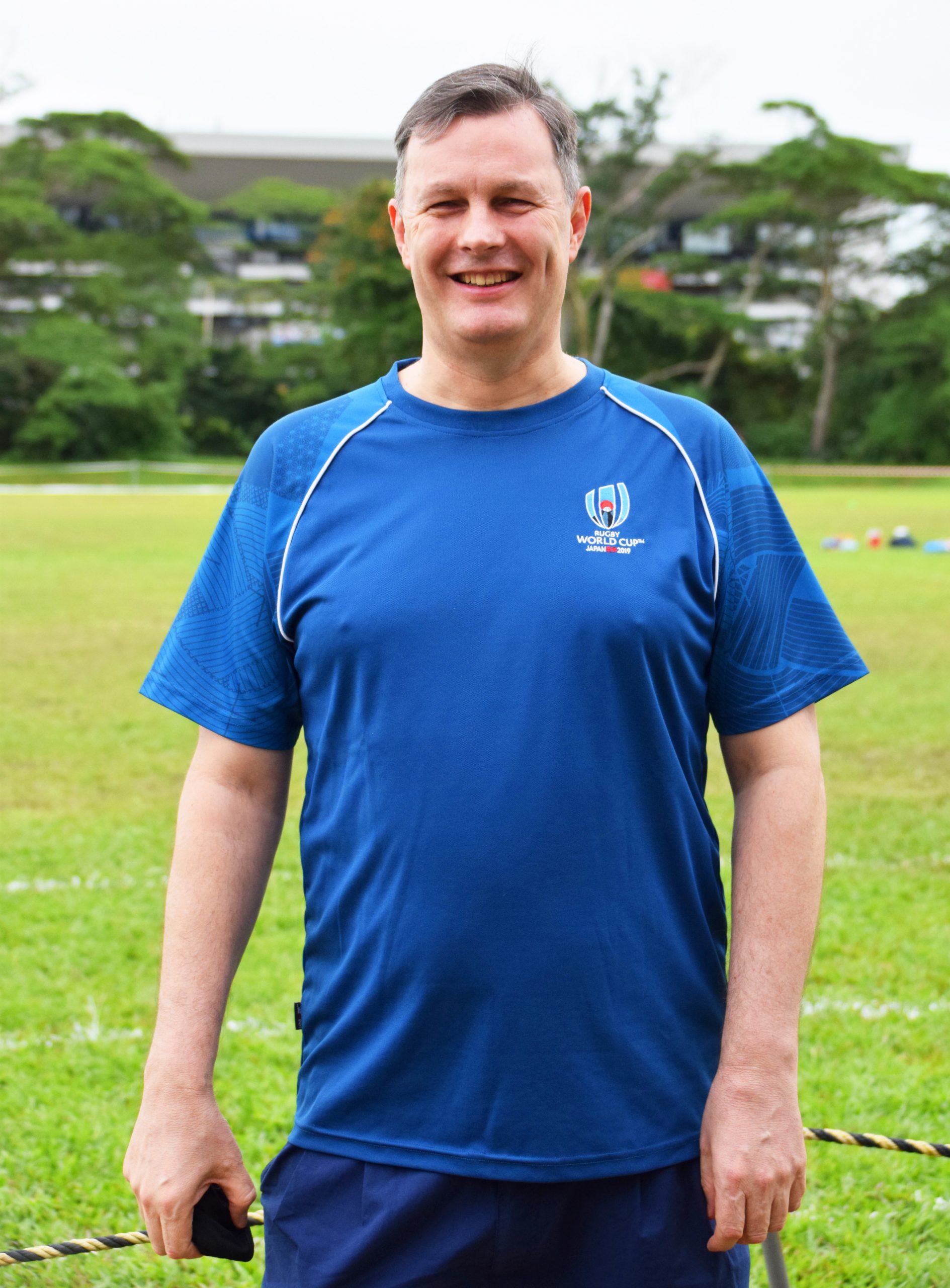 TRC Treasurer – Ian "Clippy" Gibbs
As one of the founding members, I am the treasurer of TRC. I became involved in TRC in 2005 when we had the inaugural tour to KL and then in 2006 TRC was officially formed. During the years, I have been involved in coaching, where I acquired the nickname "Clippy" given my extensive use of a clipboard, as well as being a member of the committee.  Both my sons started at TRC as 4 years old and progressed through to captain the Islanders in their final year at TRC. Having now even hung up my coaching boots (not before time) and retired to the TRC bar, it is great to see both my boys get involved in the club as coaches over the past few months. Obviously there has been tremendous change in TRC over the years as the club has gone from strength to strength both on and off the field. However what is most important about TRC is the strength of community and the live long friendships that develop on the field between the players and by the side of the pitch (or now in the TRC Bar), between the parents and volunteers that make it such an incredible club to be involved with.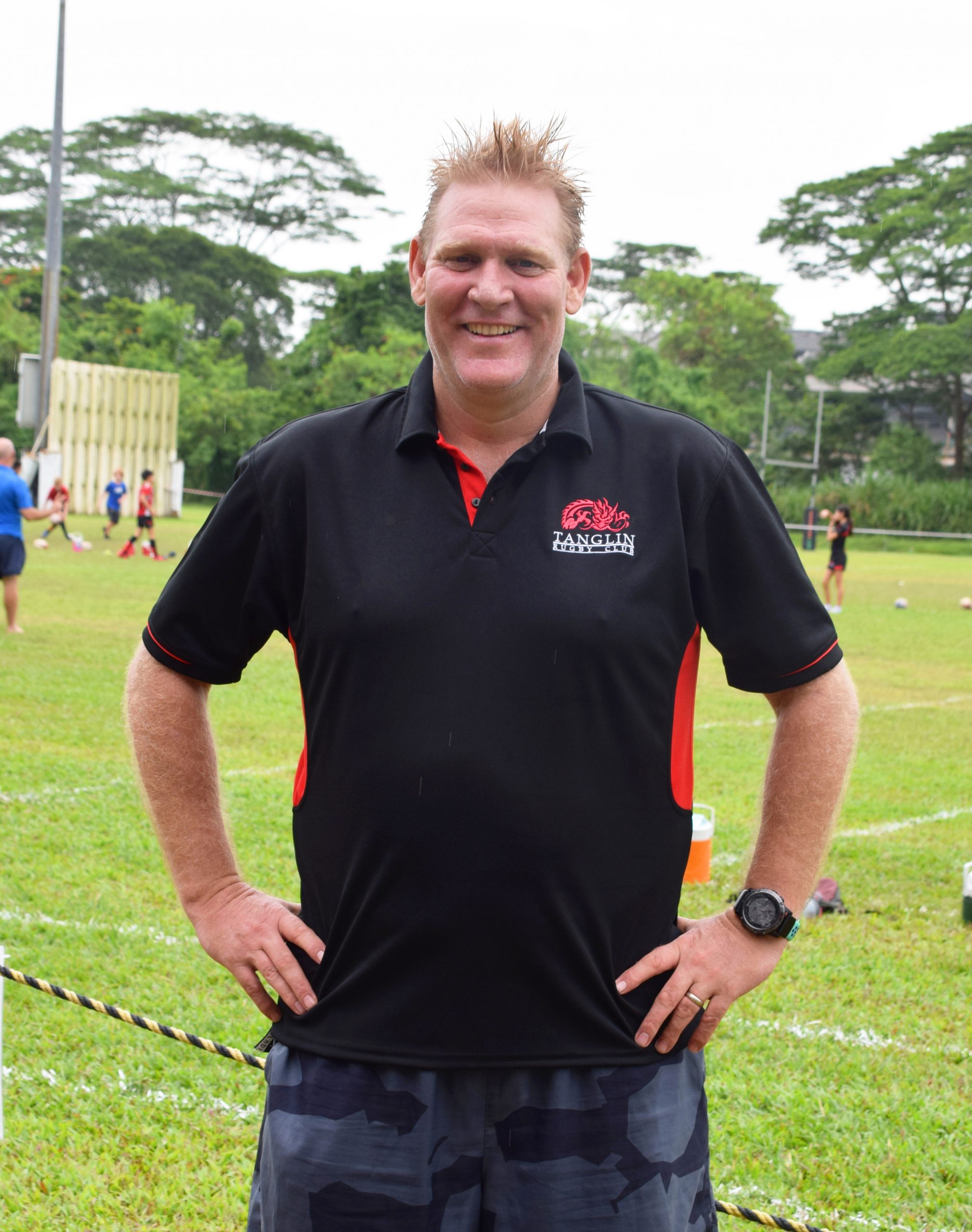 TRC Sponsorship – Adrian Ashman
Adrian 'Big Ash' ASHMAN has lived and worked in Asia for the past 25 years. Took up rugby when he got too slow to play Aussie Rules and enjoyed a very brief and very average playing career as 2nd rower with far more ability off the rugby field than on it. Loves talking about rugby and is always keen for a chat about any sport and of course TRC sponsorship.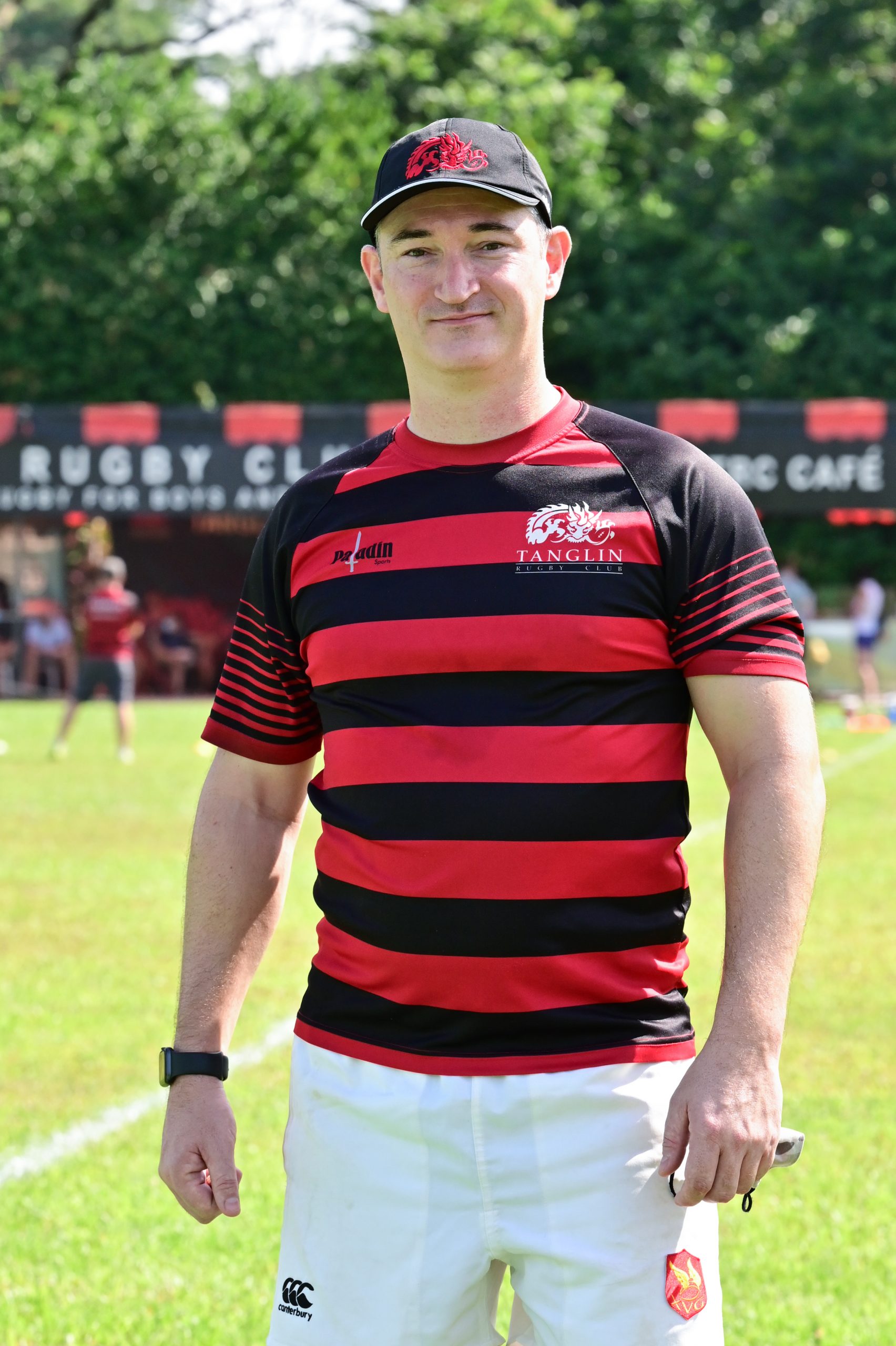 TRC Head of Girls Rugby and Facilities – John McCann
Like most of the coaches at TRC coaching is a passion and I view Sunday mornings on the pitches, coaching the 2009 age group, as one of life's little pleasures.
I've been a TRC parent/coach for 7 years now and have enjoyed every minute. We strive to build the confidence of all the players and design our sessions so everyone has an enjoyable time at training, in competitions and on tour, as well as making great friends along the way. The goal is to pass my passion for the sport on to the players so they continue playing and enjoying rugby for years to come. We've had so many challenges over the last few years and it's a real reward when the players keep coming back for more … recently I asked one of the players why? he said that rugby is just "Too good". I couldn't have said it better myself. I continue to play when I can even now, for the same reason .. It's just too good!
Over the last few years, TRC has invested significant time, resources and cost into the pitches and facilities at Turf City. The aim is to maintain really great grounds that all the players, friends and visitors to TRC can enjoy and I aim to continue the great work done by the Club to date.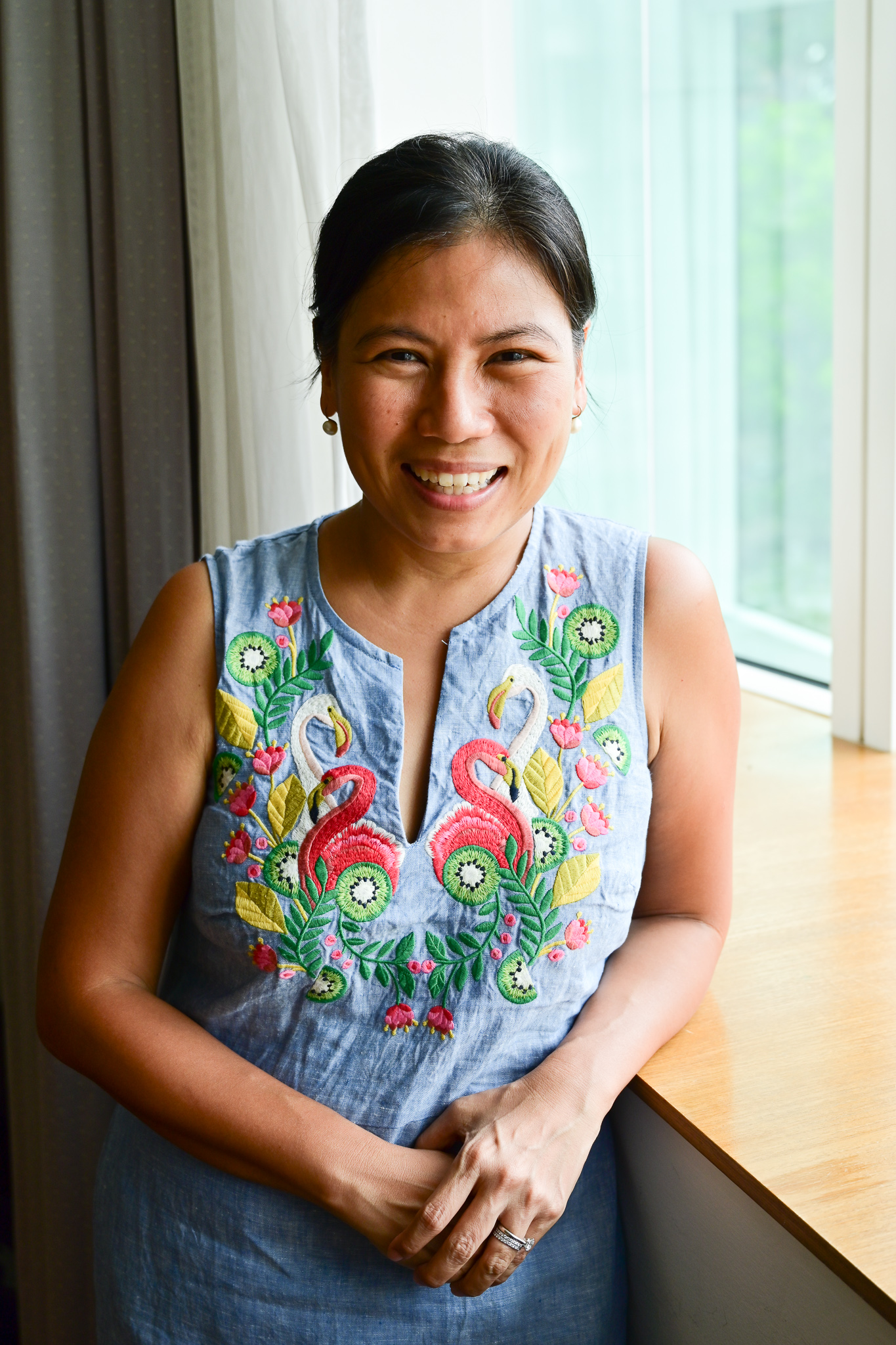 TRC Head of Communications – Chariya Poopsit
My name is Chariya. I am originally from Bangkok but have lived the last 15 years away. Nick, my husband, is from Melbourne.  Our interest in rugby started only when I signed up my son to HKFC rugby. We were drawn to their passion for sport and the jolly community.
When we decided to move to Singapore, we sorted out first things first – school and the new rugby team. Tanglin Rugby Club fits right into what we looked for.   Lucas  and Natcha have been with the team since 2016.  I was a team manager U6/7/8 until my daughter transferred to touch.  I have doubled up as the team photographer ever since.
Photographing children learning new rugby skills and having fun with their friends is the best thing every Sunday morning. In 2018, I was asked to help cover TRC tournaments and I've never looked back.
It was such a privileged job.  I see commitment all around – from players to coaches to referees and the amazing volunteers. Their respect for one another and the kinship spirit in the rugby community make the games extra special.