Rentokil – Contactless Pest Control and Hygiene
September 29, 2020
What You Need to Know About Contactless Pest Control and Hygiene Solutions
Digitalisation and going contactless in the daily lifestyle has increasingly becoming a norm in Singapore, including transactions, conferences and even pest control and hygiene services. To embrace the need for social distancing during this COVID-19pandemic, Rentokil Initial Singapore has designed a series of contactless pest control and hygiene innovations to protect the health and safety of your family and employees.
 "It is essential to optimise standards of pest control and hygiene with cutting-edge technology and digitisation, in order to deliver the Rentokil Initial's commitment of protecting people and enhancing lives." Mr Paul Hellyer, Managing Director, Rentokil Initial Singapore.
Switching to contactless pest control
What is contactless pest control all about?
As we evolve into the Internet of Things (IOT) and digitalising processes, Rentokil Initial has designed the contactless pest control solutions. In order to embrace social distancing and limiting interactions, it helps to control pest services remotely. This means, deploying innovative devices at the premises to monitor, lure, trap and control pests effectively with minimal or no physical interaction with a specialist. In summary, it is switching from conventional methods to managing your pest infestation digitally.
Install mosquito trap as a remote mosquito control
Mosquitoes is a concern among residents, besides the current coronavirus that we are dealing with. With the sharp rise in dengue cases in Singapore, mosquito prevention is essential to protect yourself from contracting dengue fever. The In2care mosquito trap is placed outdoors at mosquitoes hot spots, and hence limits indoor interactions. They are service every month and thus, stretching the frequency of visits at your premise. In addition, the active ingredient to infect other mosquitoes are spread in a domino effect across other mosquito breeding sites. This means, preventing mosquitoes from developing into an adult, while preventing the transmission of diseases. The key feature of this eco-friendly trap is able to control mosquitoes at all life stages, including the larvae and adult mosquitoes.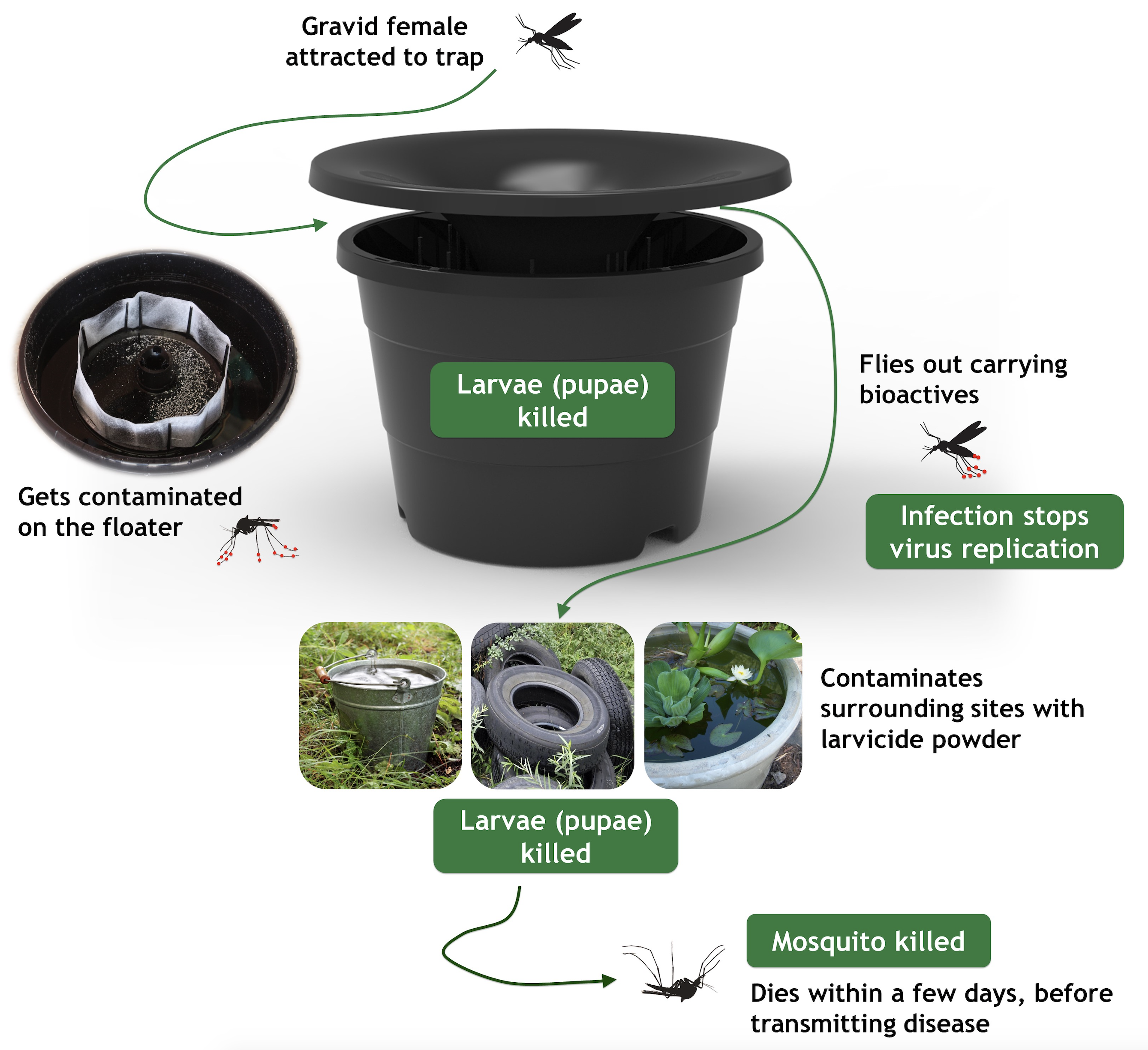 Monitor and control your rodent control remotely
It is challenging to deal with rats and mice population in Singapore given their reproduction capability. Firstly, urbanisation changes and lifestyle trends have heightened the control challenges. Secondly,  bait shyness makes luring them more difficult. Lastly, their superior hiding nature and intelligence makes them a lot more difficult to detect and eliminate.
Conventional rat control methods require regular visits to the premises to inspect and monitor the rat infestation situation and shift baiting stations around. Especially for sensitive periods during the COVID-19, this potentially places us at risk of cross contamination.
The Rentokil Digital Rodent Control eliminates unnecessary physical interaction and attendance at your premise. It uses sensing, connected technology to monitor rat activities through a command centre, and triggers a service when necessary. In addition, it is able to detect their movements late at night or at blind spots where visible inspection is impossible.
Check service history and pest recommendations digitally
Some of the documentation risks include missing information, security, confidentiality lapse and slow retrieval of information. With technology and digitalisation in place, critical information is securely stored online, 24/7. Such as the myRentokil portal, it houses essential and useful information including service visits, details and history, recommendations, pest trend, safety data sheets and automated report generation.
You may make payments conveniently online
With the many online payment options, payments need not rely on conventional methods of cash on delivery or cheque issuance. This also means reducing cross contamination through contact surfaces. Rentokil Initial offer options such as online payment and mobile pay for ease of transaction and a way to embrace corporate social responsibility by reducing paper usage.
Creating a safe washroom and workplace environment
Washrooms harbour pathogens and increases cross contamination
Particularly in a cubicle with multiple touch points, that contains various bacteria and viruses through the sneeze effect, minimising contact and sanitising hands thoroughly is essential. For example, female users can protect themselves further with non-touch feminine hygiene unit. Instead of disposing the sanitary napkins by using bare hands to open the lid, sensing technology is equipped in the Initial Feminine Hygiene unit.This means, you simply need to wave at the sensor, wait for the lid to open, drop in your napkin and let the lid close automatically.
Optimise workplace safety and hygiene standards
Hand hygiene is an essential safety checklist by ensuring we wash and sanitise our hands adequately and diligently. Cross contamination takes place easily and places us at risk of contracting diseases without proper hygiene. Enhance your users' protection with non-touch hand soap dispensers and sanitisers in order to limit further interactions and surface contacts.
Disinfect and sanitise your workspace regularly
Bacteria and viruses can remain on surfaces and potentially transfer to ourselves through interactions and engagement. Without adopting proper and optimal personal hygiene, we can fall sick with various diseases, including the Coronavirus. The RentokilSurface Shield treatment is a quality disinfection misting treatment that effectively removes 99.99% of pathogen while able to withstand regular cleaning regime for up to 30 days. More importantly, it is water-based, safe and leaves no traces of stains or odour after the misting treatment.
Protect yourselves with contactless and remote solutions
The concept of contactless and digitalisation helps to limit gatherings, physical interactions and cross-contaminating activities. It enhances the health and safety of your family and employees while optimises the efficiency and efficacy in pest managementand hygiene. In addition, it heightens the detection accuracy and control measures. More importantly, to promote ease and convenience in a customer journey especially during this difficult times.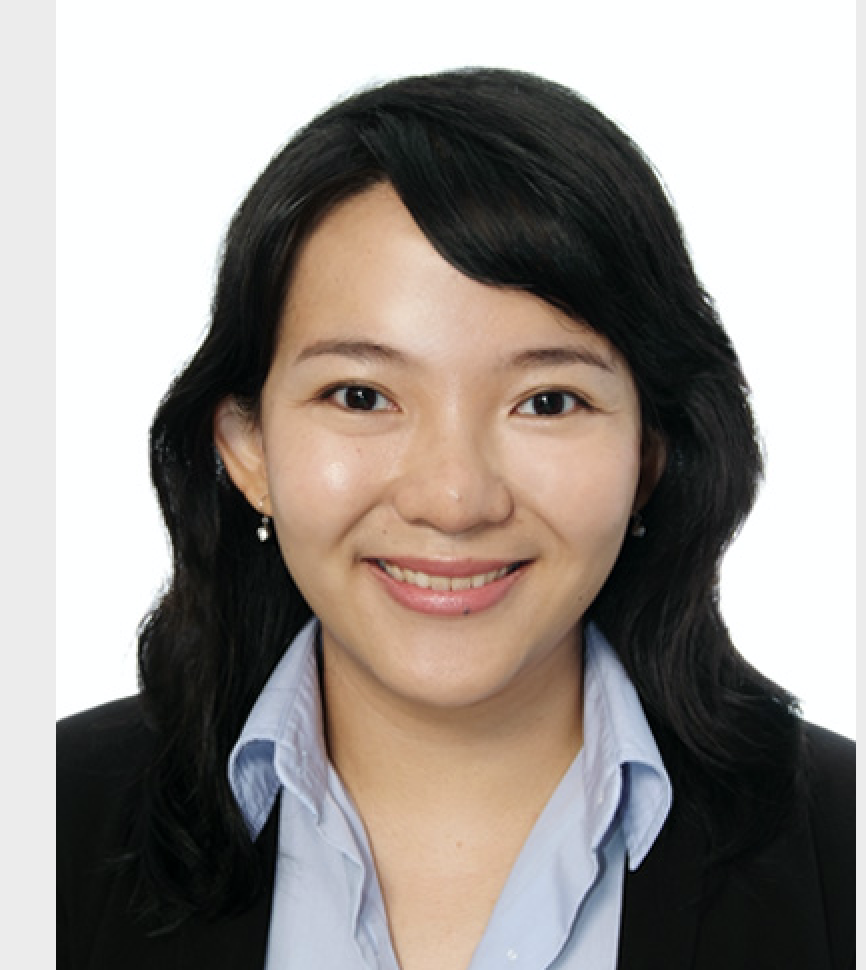 "Pest management and hygiene practices are on the forefront today especially with the recent COVID-19 pandemic. Protecting our community against pest and microorganism will be utmost importance. Combining IOT with the latest pest and hygiene knowledge; Rentokil Initial's many contactless solutions allow our customers to protect their health, homes and enhance their standard of living." Dr. Su Yee Lim, Key Account and Technical Director, Rentokil Initial Singapore.
Call Rentokil Initial Singapore at +65 6347 8138 for a contactless and remote pest control and hygiene solutions today.
Profile
Paul Hellyer (Managing Director, Rentokil Initial Singapore)
Paul Hellyer, the Managing Director of Rentokil Initial Singapore brings with him over 15 years of experience managing large businesses in Asia and Asia Pacific. Paul first started his career journey with RI New Zealand in 2004, before moving to Vietnam and Hong Kong. With Thailand and Vietnam clusters under his senior management care, Paul has extensive commercial and operational excellences experiences in leading complex businesses across a diverse culture.
Paul believes in raising the standards of pest control quality, through innovation and digitalisation, and embracing zero-tolerance policy in health and safety.  We will continue to invest in our people and transfer these values to our customers and partners.
Dr. Su Yee Lim (Key Account and Technical Director, Rentokil Initial Singapore)
From the United States to the Asia Pacific region, Dr. Lim has worked in pest management industry across various markets for the past 14 years. She was Country Division Head, Greater Mekong Cluster prior to joining Rentokil, running the business unit Environmental Science and closely implementing innovation and digital driven projects. Prior to Bayer, she worked with Rollins Inc (Orkin LLC.) as their Research Scientist, ensuring that Orkin LLC. has the best toolkit possible to service their customers.
With a blend of technical and business experience, Dr. Lim has a hands-on approach to pest issues and believes that integrated pest management requires creativity and close collaboration from all parties to ensure the best solutions can be implemented successfully. Dr. Lim believes that pest management is integral to urban societies to protect our health, our food resources, our homes, and ultimately bring urban societies quality of life.