Girls Rugby at TRC
Leading the way for Girls Rugby in Singapore
Girls Rugby….
From one player at TRC, in September 2015 , looking to play rugby with the boys' team to now upwards of 100 girls playing across all age groups from U10 to U18, TRC is leading the way in the growth of girls rugby in Singapore.
TRC is focused on growing the number of girls playing contact by ensuring our players have as many opportunities as possible to play rugby games in Singapore.
At TRC our focus is to offer excellent coaching so the girls can develop a passion for the sport while forming strong bonds on and off the pitch.
Our Girls Rugby teams train and play with commitment and our players have an opportunity to compete in international tours to Hong Kong, Bali, and Cambodia, along with competing in local Singapore tournaments.
In addition, since 2017, TRC has hosted an All Girls Rugby Tournament with teams from Singapore, Indonesia, Hong Kong and Australia playing in the one-day tournament. The fourth annual Girls Rugby TRC Cup will be played on Saturday 18th November 2023 with Girls across Asia competing!
TRC runs empowering international community projects where our players have the opportunity to travel and give back to communities less fortunate. We have travelled to Phnom Penh where we took part in an initiative with Kampuchea Ballop, to bring rugby to a community of less fortunate girls. The program uses sports to build self-esteem and discipline and all of the girls that travelled from Singapore also got a lot from the trip.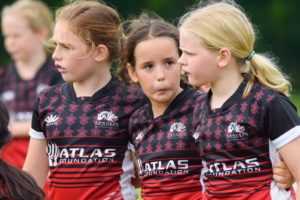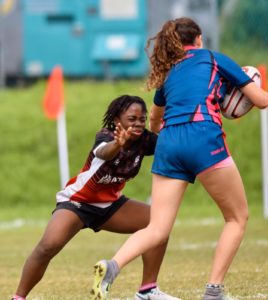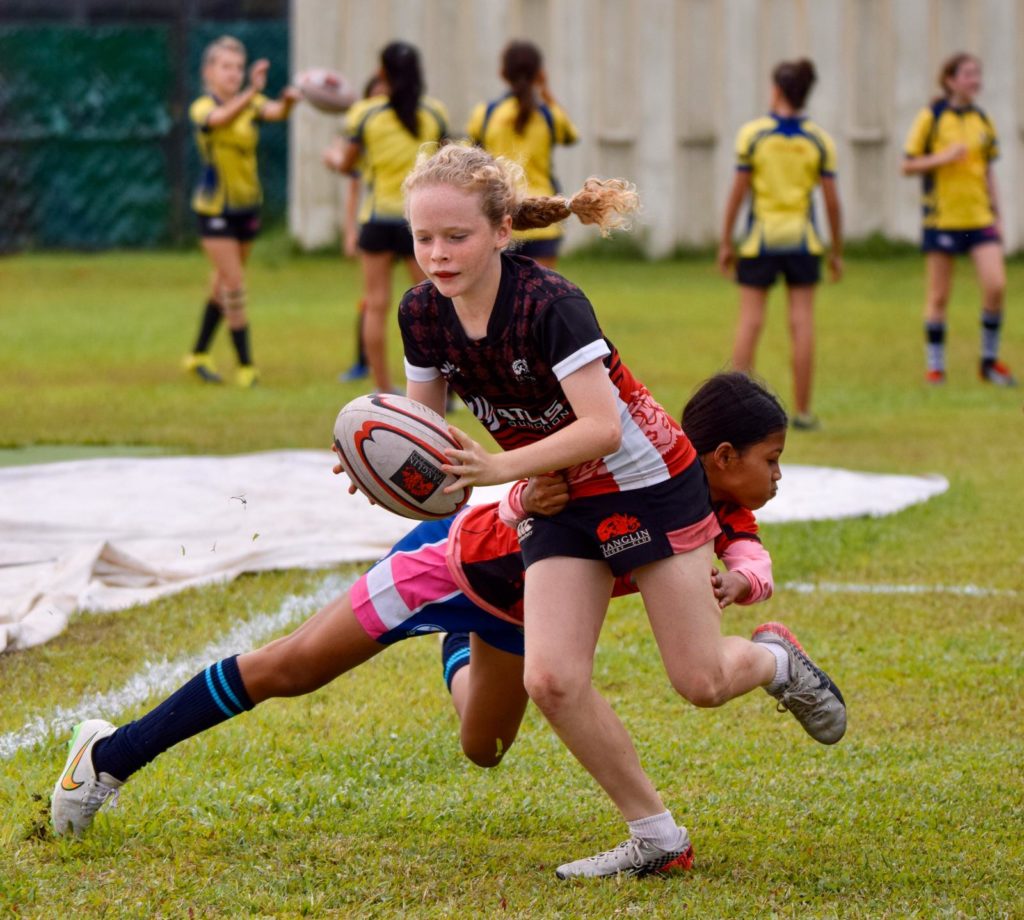 Training Information
Girls contact training is available at TRC on a Sunday.
TRC Training is held each Sunday 9.30AM – 11AM for all Girls Rugby age groups.
Contact the team at TRC membership@trc.sg for more detail and to register for a trial.
And remember, you can attend up to three sessions before you need to make payment!