Touch Rugby at TRC
TRC Touch welcomes girls that are keen to play Touch Rugby from the age of 8 all the way up to U19.  We do not currently have touch training for boys but would love to offer this if there was demand – reach out to us and we can try to get something started!
At TRC we currently have just over 200 girls participating in Touch every Sunday at the Tanglin Rugby pitches. The training sessions are great fun, a brilliant way to make new friends, and you will be coached to the highest standards in order to develop the necessary Touch playing skills to be a Touch Rugby player!
The coaches are the parents of players on the younger teams, which gives TRC Touch its unique family atmosphere, but at each age group we have a minimum of one Technical Coach who has played Touch to a high standard. For the older age groups we employ Professional Coaches to provide the necessary expertise for our players and to also provide an additional learning resource for our coaches.  In addition, bi-annually we have specialised coaches visit TRC travelling from Australia, the leading Touch nation in the world, for coach-the-coach training, focussing on the latest skills, techniques and strategy. This approach benefits all players at TRC where the knowledge is applied to future training plans for their own age groups.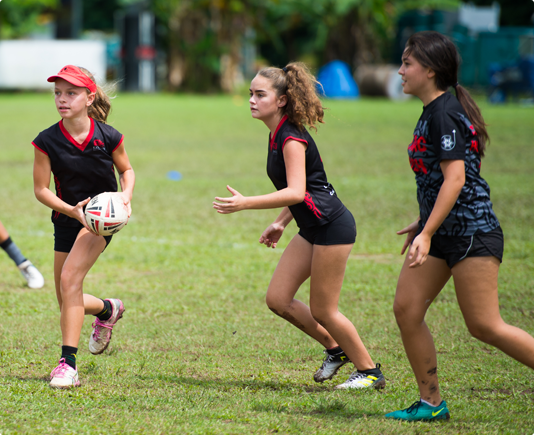 Our commitment to Touch Rugby in Singapore is demonstrated by the organisation and hosting of the annual TRC Touch Tournament. We have seen increasing numbers in player particpation and are providing an environment where our players are playing against a more diverse
competition.
Find out more about the TRC Touch Tournament HERE.